Deciding Between Buying & Renting?
Posted by Kristine Farra on Tuesday, May 24, 2022 at 4:03 PM
By Kristine Farra / May 24, 2022
Comment
How to Decide What's Important When Buying or Renting a New Place in Chicago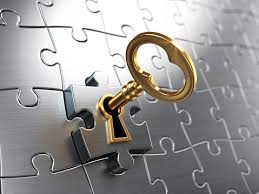 One of the most common pieces of advice people encounter when preparing to buy or rent a home in Chicago is to create a must-have list. But what do you do if you aren't sure what's a necessity and what isn't? Is there a way to ensure you focus on the right points?
Fortunately, using the correct strategy can ensure you head in the proper direction. Here's a look at how to decide what's important when buying or renting a new place in Chicago.
Choosing Between Buying and Renting
Before you do anything else, you'll want to decide if renting or buying in Chicago is your best bet. One way to get started is to consider the cost. By researching home and rental prices in Chicago, you can decide if one option is more affordable than another.
As of 2022, the average rent price is $2,080 per month. On the other hand, the median sale price of homes in Chicago came in at $320,000.
However, since you may have a property that falls outside of the average in either of those categories, it's best to dig in a bit deeper. That way, you can determine what fits into your budget. Plus, there could be other factors to consider. The amount of maintenance required of homeowners, what's available in your preferred neighborhood, and whether you're comfortable with a long-term commitment matter, so keep that in mind as you decide.
Factoring in Access to Amenities
When you buy or rent a property, the location is an integral part of the equation. You may want to factor in whether the home, apartment, condo, or townhouse is near things that matter to you.
For example, if you own a dog, you might prefer a property near one of the dog parks in Chicago. If you enjoy strolling, hiking, or biking outdoors, you may want a place close to one of the city's greenways. Even proximity to a particular grocery store, coffee shop, doctor's office, or gym may be vital to you.
Plus, if you work outside of the home, a spot close to your workplace could be a necessity. That could either mean quick access to your job by car or a nice location along one of the Chicago bus routes. Consider what you'd like in regards to location. That way, you can narrow down your search area to specific neighborhoods or communities, making it easier to find a property that matches.
Outline Your Must-Have Features
Finally, to round out what you're looking for in a home, you'll need to identify any must-have features. Usually, you'll want to start with the basics, such as the number of bedrooms and bathrooms and the overall square footage. If you or a household member have mobility challenges, choosing an accessible apartment or home could be critical.
For dog owners, barbecue fans, or those who simply enjoy spending some time relaxing outside, some outdoor space – like a patio, balcony, deck, or yard – could be a high priority, too. If you enjoy cooking, a higher-end kitchen might be a useful feature.
Also, think about things you need to protect your home. For example, a home warranty could come in very handy. There are many benefits of a home warranty, such as providing a kind of "safety net" for your budget should something break down. Many warranties include household appliances, meaning you may not have to worry about purchasing a replacement. Shop around until you find a warranty that suits your needs.
Consider what it would take to live your best life. Then, create a list of any critical features that could make that possible. Once you get the initial list, reorder each entry based on how vital you feel they are, allowing you to prioritize your needs and wants. After that, you'll have a solid property search guide, making it easier to find your ideal place.
Gold Coast Exclusive can help you find that perfect property in Chicago. Ready to start looking. Call or text us today at 312-953-9567.
Guest Blooger: Megan Cooper