LINCOLN PARK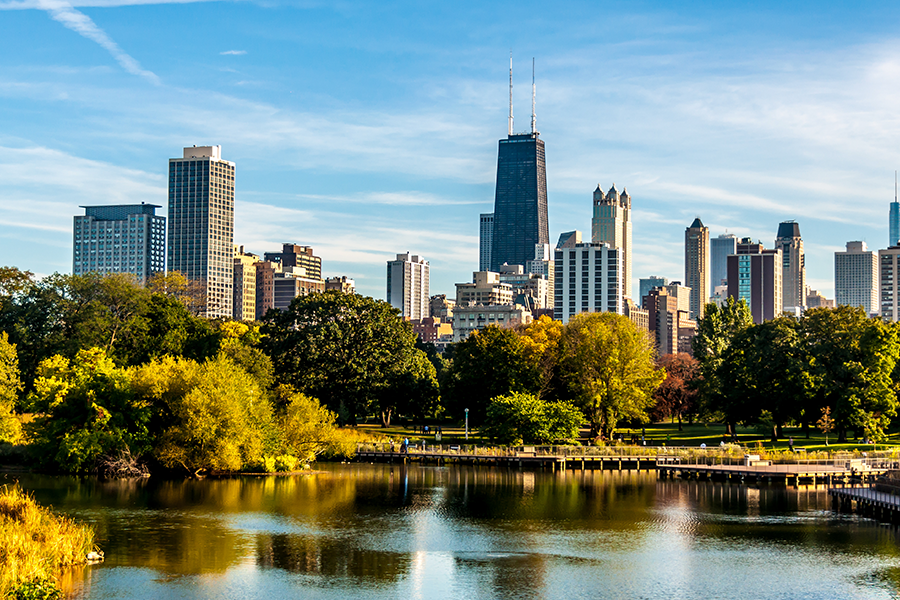 Just 2 miles north of downtown and bordered by North Avenue, Diversey Parkway, the Chicago River and Lake Michigan, Lincoln Park is one of Chicago's most sought after neighborhoods, offering an appealing blend of active retail streets, urban college campuses, and narrow tree-lined residential streets.
From smaller town homes and vintage condominiums offering buyers affordable entry to rapidly escalating prices for rehabs and new construction, the average single-family home in Lincoln Park costs over $1 million. And several mansions are commanding multi-million-dollar prices. Lincoln Park real estate also includes a number of town homes for sale, many within gated communities. Around DePaul University buyers can also find loft condominiums in converted factories and warehouses. On its eastern edge, Lincoln Park features beautiful high-rise buildings with breathtaking views of the lake, park and city.
Lincoln Park is home to two major museums, DePaul University and one of the nation's oldest zoos. The community's amenities, location and housing options attract everyone from young, first-time homebuyers to local celebrities and CEOs. With its mix of city parks, restaurants, bars, theaters and top schools, Lincoln Park is virtually unrivaled among urban neighborhoods in the U.S.
BROWSE A SELECTION OF LINCOLN PARK REAL ESTATE BELOW,
& LET US FIND YOUR NEW ROOM WITH A VIEW!
LINCOLN PARK REAL ESTATE
October 7, 2022