WEST LOOP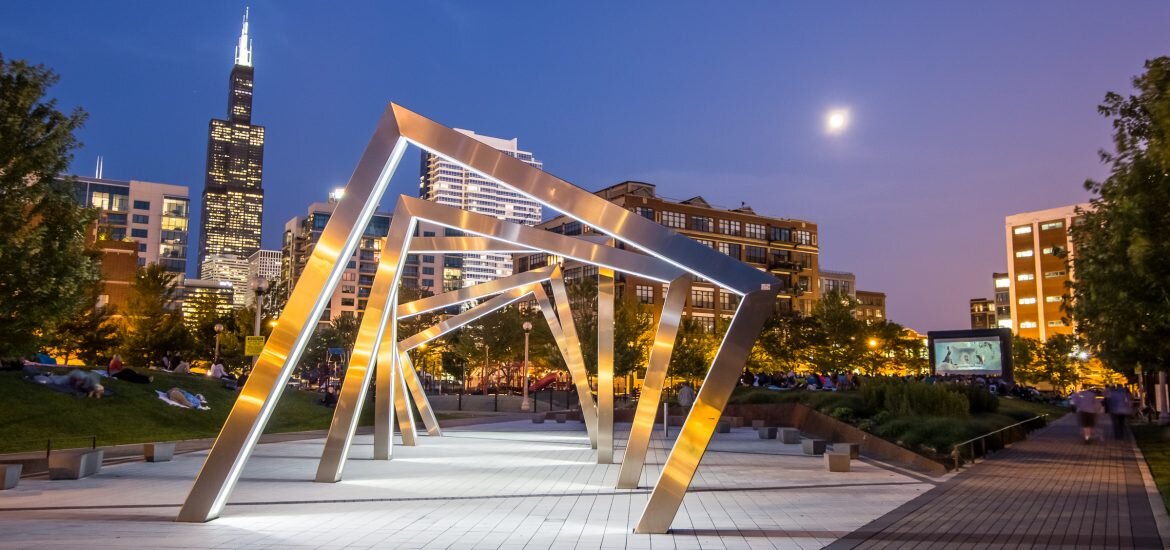 Since 1996, the land between The United Center, home to the Chicago Bulls and Blackhawks, and the loop, filled rapidly with trendy loft conversions, art galleries, boutiques, night clubs and sophisticated new construction condos. One of the main engines behind the West Loop renaissance was the restaurant corridor on Randolph Street and The Fulton Market District. For many, this is the heart of the neighborhood and it remains home to many of the most desirable addresses. Besides the restaurant scene, many people who live in or visit the West Loop do so because of the easy access to the expressways, the Metra and the connection to Chicago's CTA. It's relatively quick to get down to the LaSalle area in the Loop, where most of the Midwest's central financial offices are located.
It is now an area where sparkling new condo towers and vintage-rehab lofts stand side-by-side with local boutiques, bars and fine restaurants and newly technology hubs and sparkling new luxury condominium towers. However, Chicago neighborhoods tend to change completely in character from one block to the next. To get a real idea of what you are considering, you will need a trusted advisor who knows the city and the neighborhood intimately. Call today to talk to one of our insider local experts. We can walk you through each neighborhood's hotspots so that you can make the best possible choice based on your intentions for the property and the lifestyle you want to secure.
BROWSE A SELECTION OF WEST LOOP REAL ESTATE BELOW,
& LET US FIND YOUR NEW ROOM WITH A VIEW!
WEST LOOP REAL ESTATE
October 1, 2022