Kristine Farra : As Seen In Chicago Suntimes ( Link )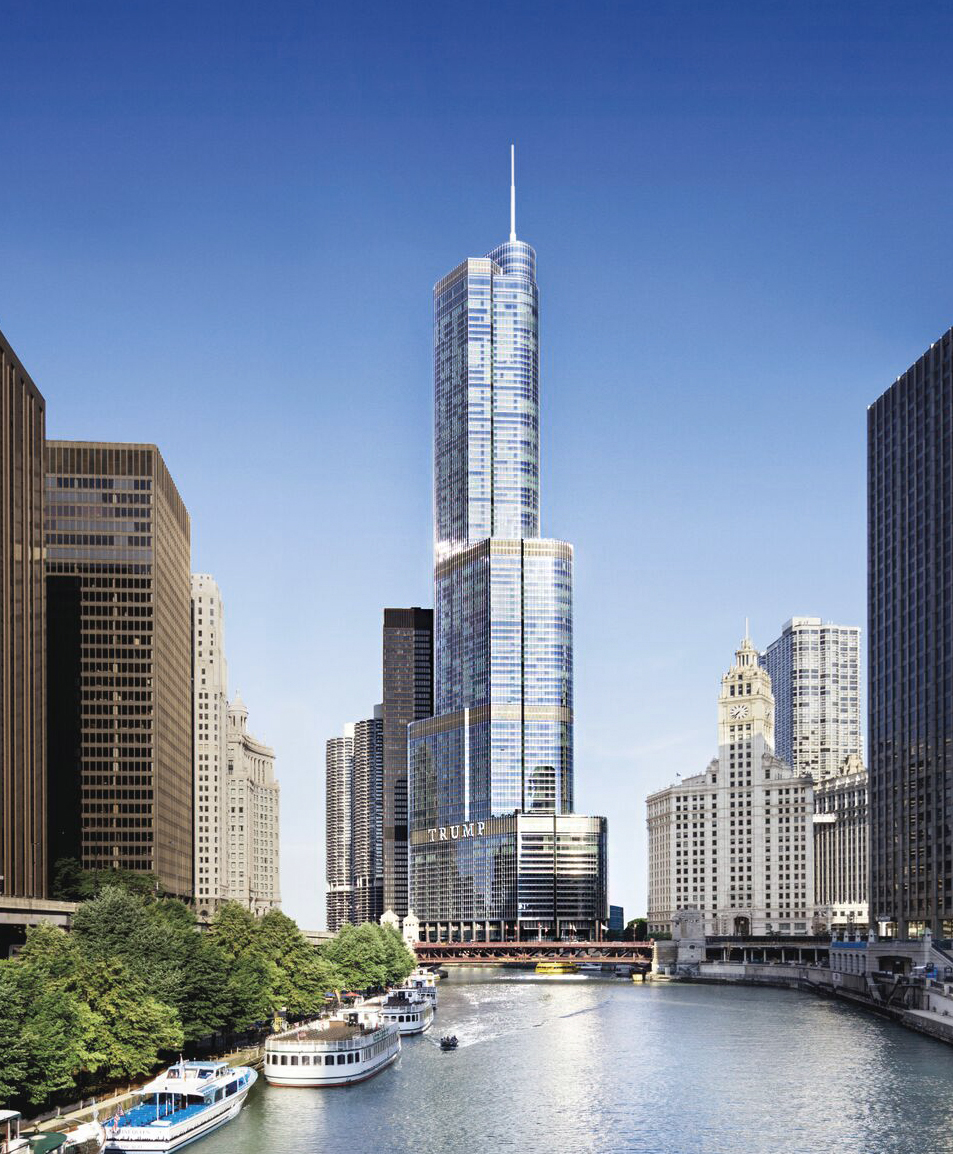 2016: Condo owners in Chicago's Trump International Hotel & Tower are fretting about property values in a Donald Trump America, and at least two sellers dropped their asking price after the election.
Those who've put their homes on the market aren't talking, though some have grumbled privately to friends about being worried how Trump's leadership will affect property values.
Others are staying the course.
"I view my place as an investment, and I don't think it's the time to sell," says one condo owner, who didn't want to be named for fear of offending neighbors. Talking about Trump leads to unwanted political debates, he says.
Listings show five price drops among 16 sellers of one-bedroom condos since late summer. There have been four price drops among 12 sellers of larger units. Two sellers dropped their asking price since the election: one from $895,000 to $875,000, and another from $735,000 to $730,000. There has also been one new listing at Trump Tower since Nov. 8.
Gail Lissner, vice president at Appraisal Research Counselors, a real estate consulting firm, expects some concerns — like protesters — to fade. Homeowners generally drop the price "when they're in a distressed situation or particularly anxious to sell," she says.
The first half of 2016 saw Trump tower home sales averaging $840 per square foot. Prices have averaged $850 for the second half of the year, although one sale skewed the numbers upward. Prices were $839 per square foot at the start of 2015 and $838 in the second half of last year.
Kristine Farra, a real estate broker with Gold Coast Exclusive, says buyers across the board — not just for Trump tower — held off on purchasing homes to see how a Trump presidency might affect the market.
Since the election, she says showings have picked up. Farra also expects a loosening of credit standards, which will boost sales of smaller Trump Tower units. "The sky isn't going to fall," she says.
One Trump homeowner who could feel a pinch if property values fall is retired business executive Thomas Gross, whose Trump Tower unit is on the market for $12.7 million. Gross isn't dropping his price.
"People who live in the building think they won the lottery," says Rafaeli, adding his clients hope Trump's successes in the White House "reflect positively on the building."